I install latest SolidCP in Windows 2016 server, it works well when I use both web server and FTP server.
But I met problem when I try to use email server, I think I have done all settings, incude Server, Virtual Server, My Server and DNS.
I test both mail server software both hMailServer and MailEnable, but I can't connect to my email account, and I can't receive and send emails via a email client software.
I don't know why? I think the settings of DNS are correct.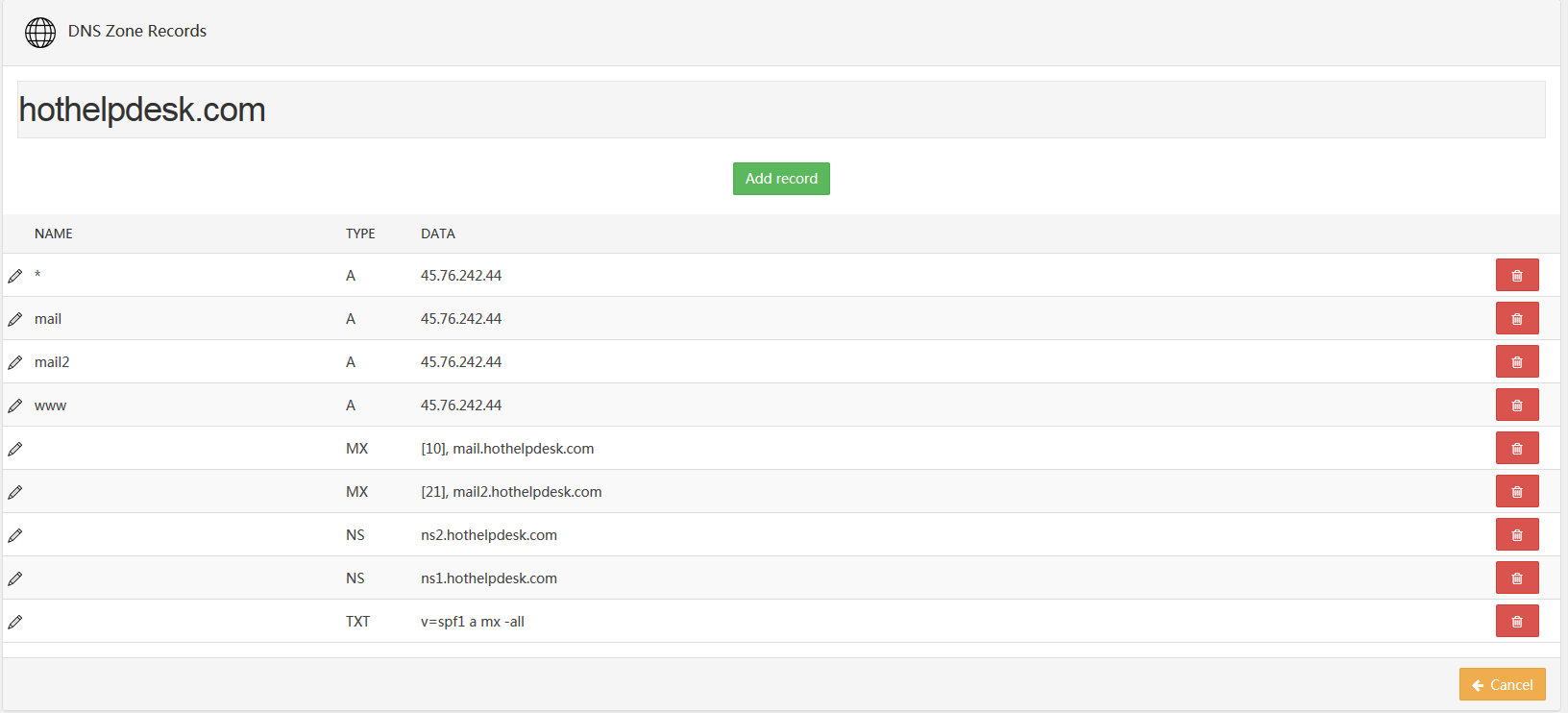 mail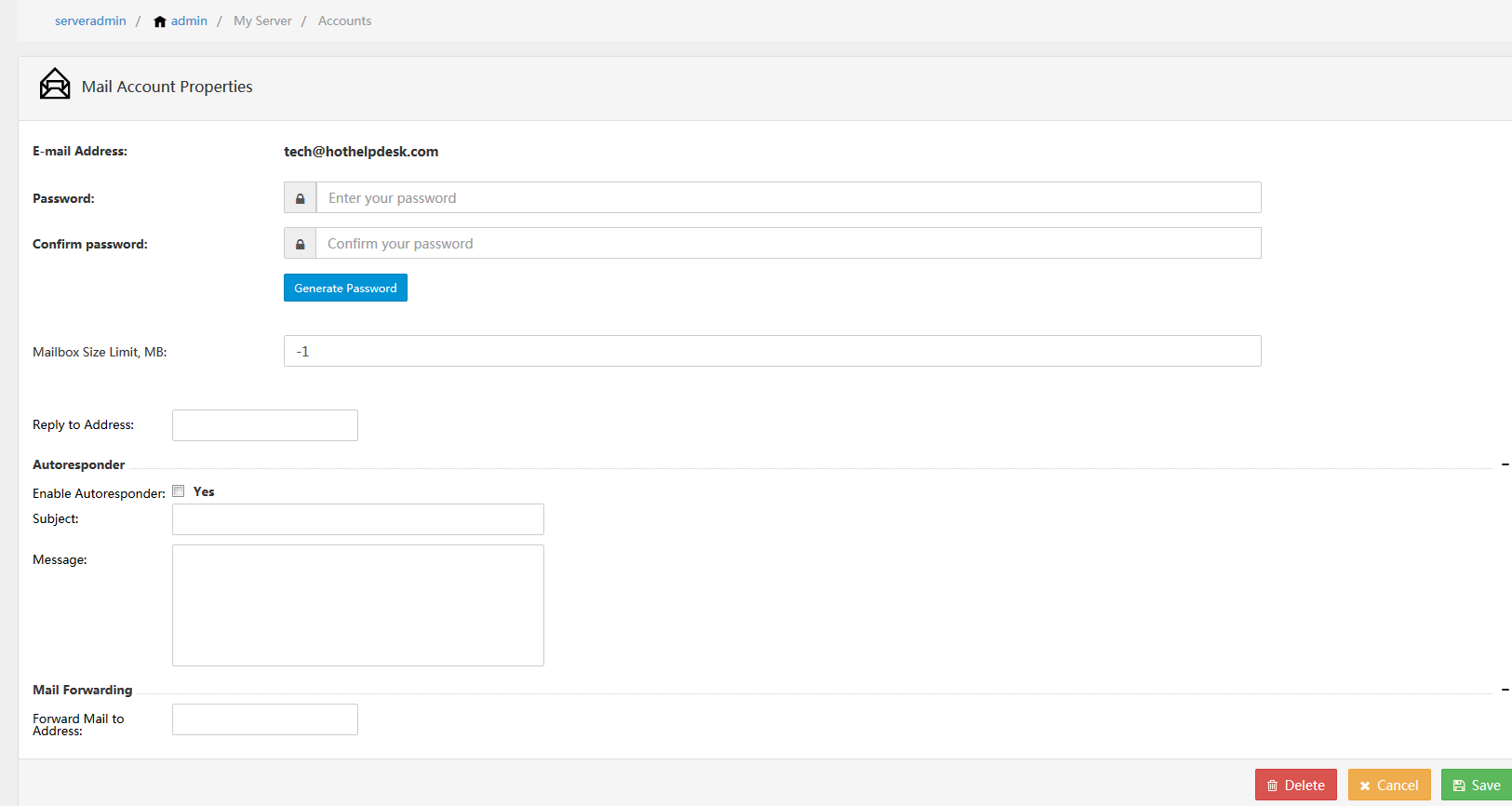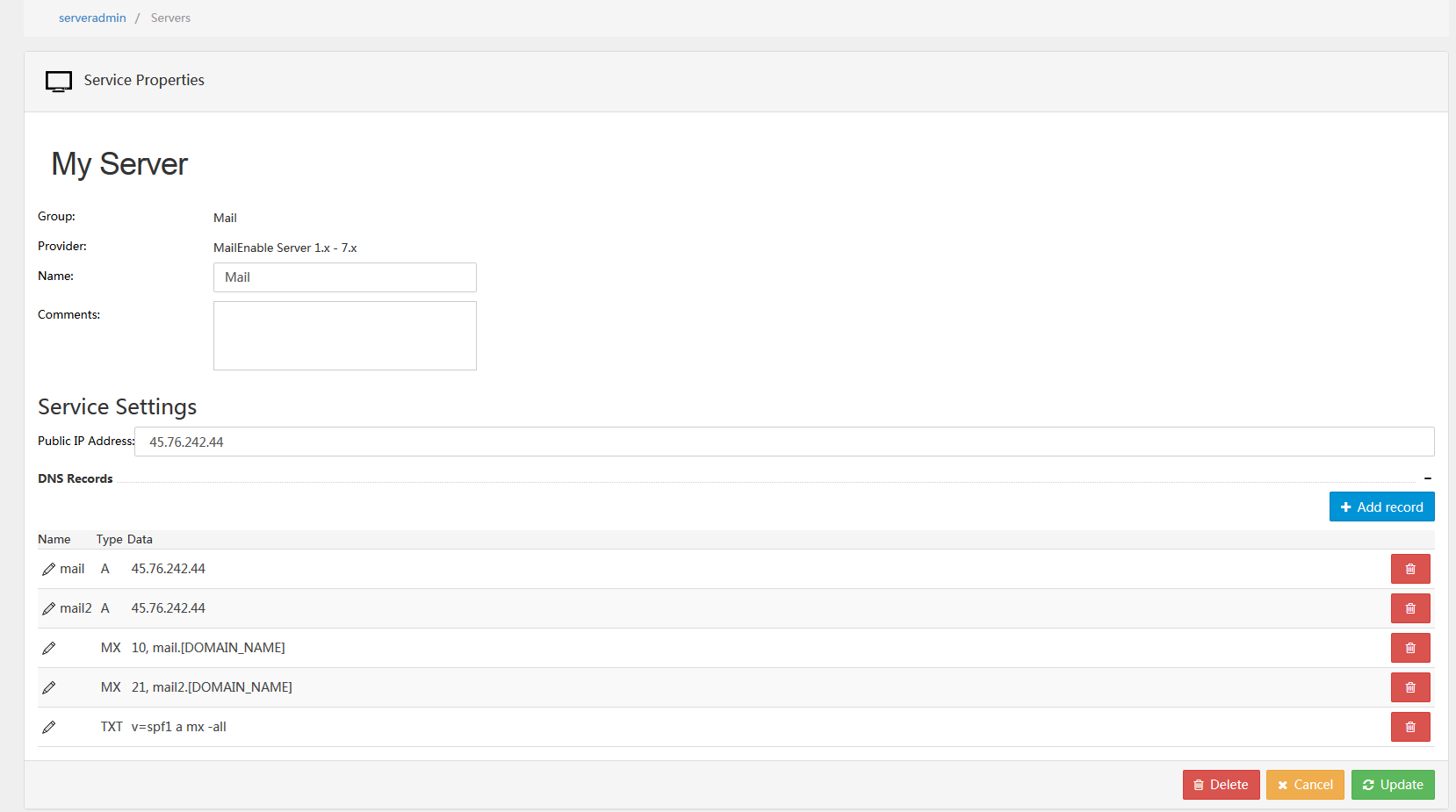 Search questions
Question stats
Active

Views

5640 times

Answers

7

answers