Hi,
Created Cloud Storage Portal Service following the instructions  from site. All went fine .. i can login the site with a user with read write rights, but cannot add files to folder.
Receive following 2 errors ;
Clicking the folder; DataTables warning:table id=webdaw-items-table -Ajax error.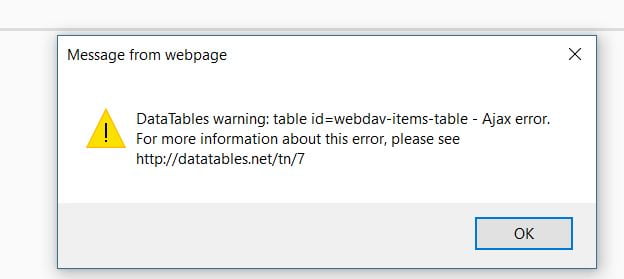 Then try to add a file I receive the following error.. Internal Server Error

also event log has the following SolidCP eventID 0:
[11/2/2016 7:27:25 AM] WARNING: Invoke error: 0x80045301, The requested object was not found.
thanks,
Search questions
Question stats
Active

Views

12637 times

Answers

11

answers