I installed SQL SERVER 2016 on my windows server 2012. Now i added it as service in SolidCP. But when i tried to add database via  SolidCP, it gives this error Stack Trace: System.Exception: Exception of type 'System.Exception' was thrown. I think i configured my SQL Server 2016 service setting wrong, I am attaching image of my settings kindly guide what values i need to add in pointed input fields.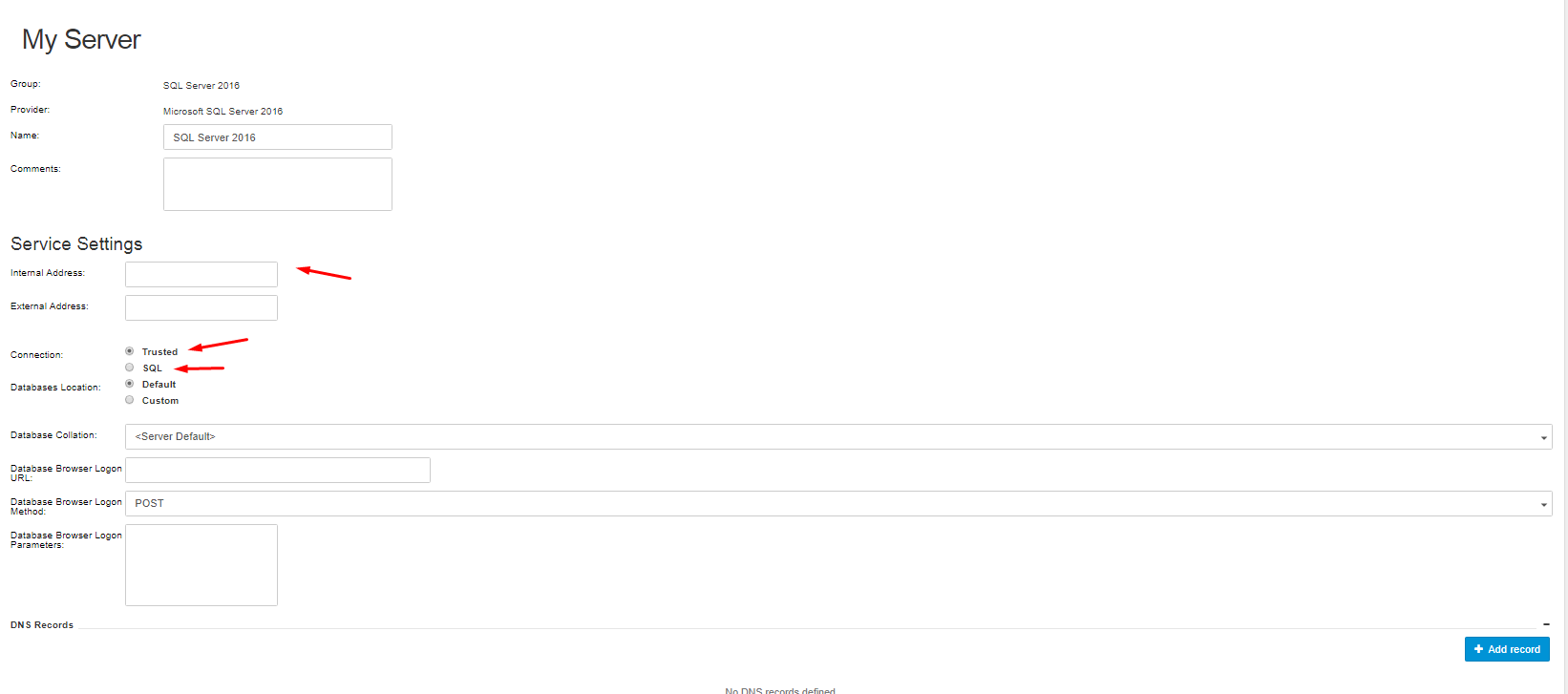 Hello,
The internal and external address should be set to how your customers can connect to the SQL server and used in the welcome email.
We suggest using the connection as SQL and setting a username and password which has sysadmin rights on MsSQL (We recommend not using SA).
The Database location should be set to Default unless you want to store them in a different location.
Thanks,
Trevor
Search questions
Question stats
Active

Views

1014 times

Answers

1

answer