Hello
when i want do delete third server i added to my first server , i give below notice :
Server could not be deleted 
Server could not be deleted because it contains services. Delete services first, then delete server.
i tried to delete all service on that server individually , but i can not delete 2 services : Internet Information Services 10.0 and Web Application Engines
and when i click on them i have received below error :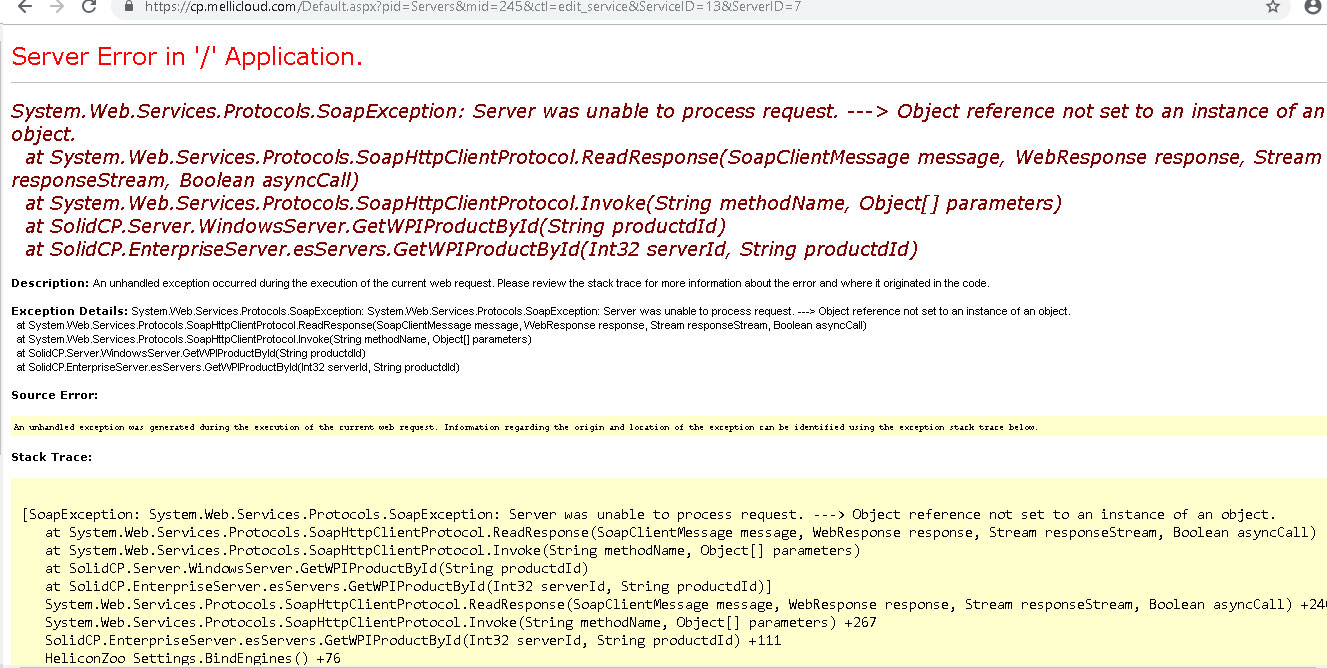 Hello,
If thats the case it would suggest that the server is already offline. You could try edit the Services table in the SolidCP Database and remove the corresponding service.
From looking at your screenshot this should be ServiceID 13.
Thanks,
Trevor Robinson
Hello,
Do you have active hosting spaces set to use the server? If so you need to remove these first before deleting the services.
Thanks,
Trev
No i have active hosting space
it is a new indtallation
and i just want to add it in the first server
i can delete every services even iis
but i can not delete application engine
Search questions
Question stats
Active

Views

210 times

Answers

4

answers