Is there a way to install the SolidCP installer when a version of WSP was previously installed in Add/Remove Programs? When I attempt to install it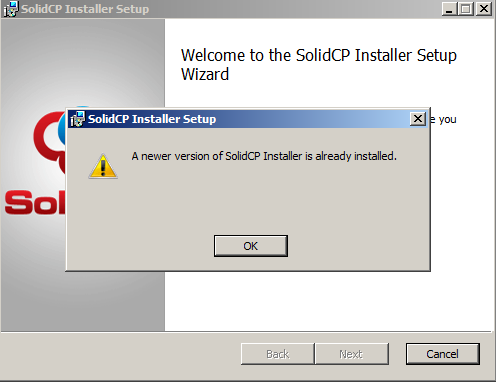 This is the error I get. If I uninstall WSP will this break things? I have already done the migration from WSP to SolidCP following those instructions in the manuals.
Thanks
Hello,
The SolidCP Installer purely picks up on the websitePanel installer.
You can safely remove the WebsitePanel installer without removing any of it's actual components, files or database (do note the SolidCP Installer will fail if the IIS Ports are already in use which is 9001 for portal 9002 for enterprise and 9003 for server).
Search questions
Question stats
Active

Views

3140 times

Answers

2

answers