Does solidCP supports Lync2013 standard edition?
In servers -> "add new service" -> I may see only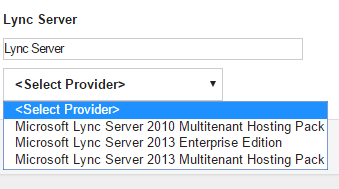 Trevor Robinson answered
Hello,
There is no support of Lync2013 Standard edition just enterprise and multi tenant.
We do fully support Skype For Business 2016 which is the next version of Lync (Alot of the base is the same).
Kind Regards,
Trevor Robinson
Trevor Robinson answered
Question stats
Top Users