new FTP users on SolidCP cannot ftp into server - ftp error 530 user cannot log in, home directory inaccessible
I only ran into this issue once on Website Panel which did not get resolved and i ended up deleting the entire environment and re-installing the servers from scratch again.
Well for this one it comes down to settings.
First:
Do you see the user dir + username auth been created in IIS Management? (see screenshot)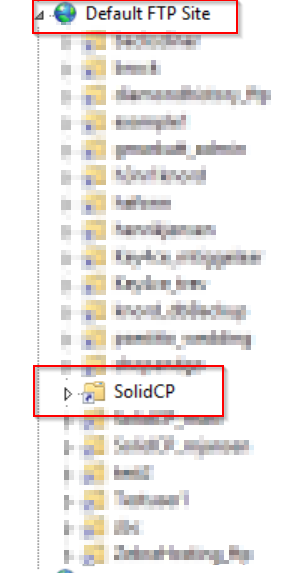 and to check auth:

next up is the FTP Default permissions: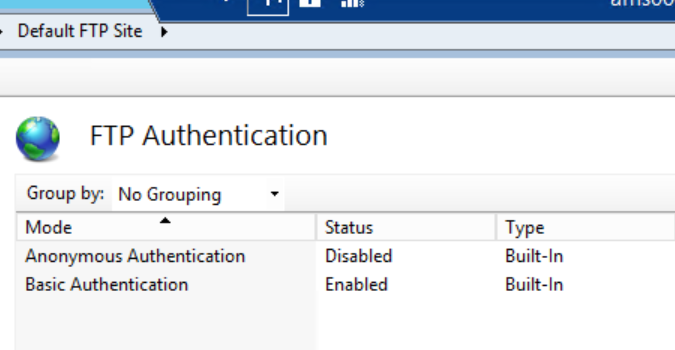 the isolation mode: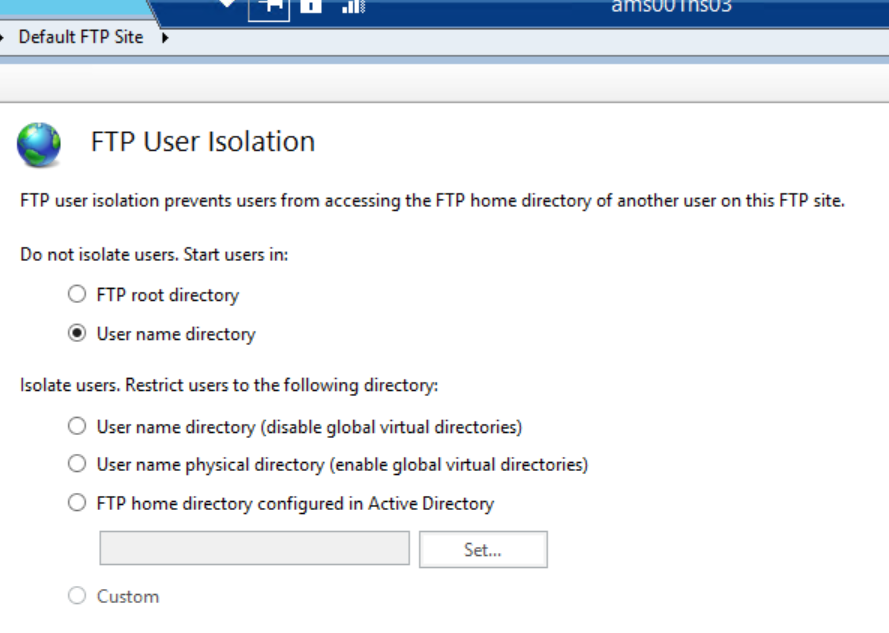 [SOLVED]
Hi Marco,
I just found the issue.
The FTP User Role that I created did not match the FTP User Group Name in the SolidCP Panel.  I corrected the name in SolidCP, i deleted the FTP accounts and re-created the accounts after the fix.  And now they all work.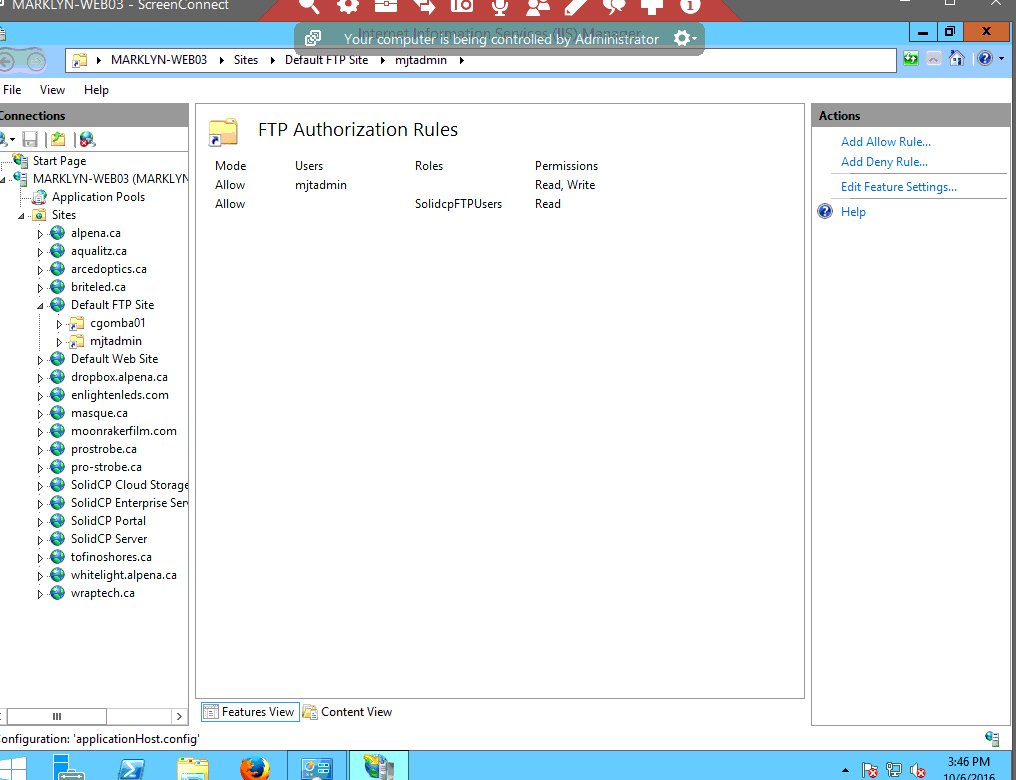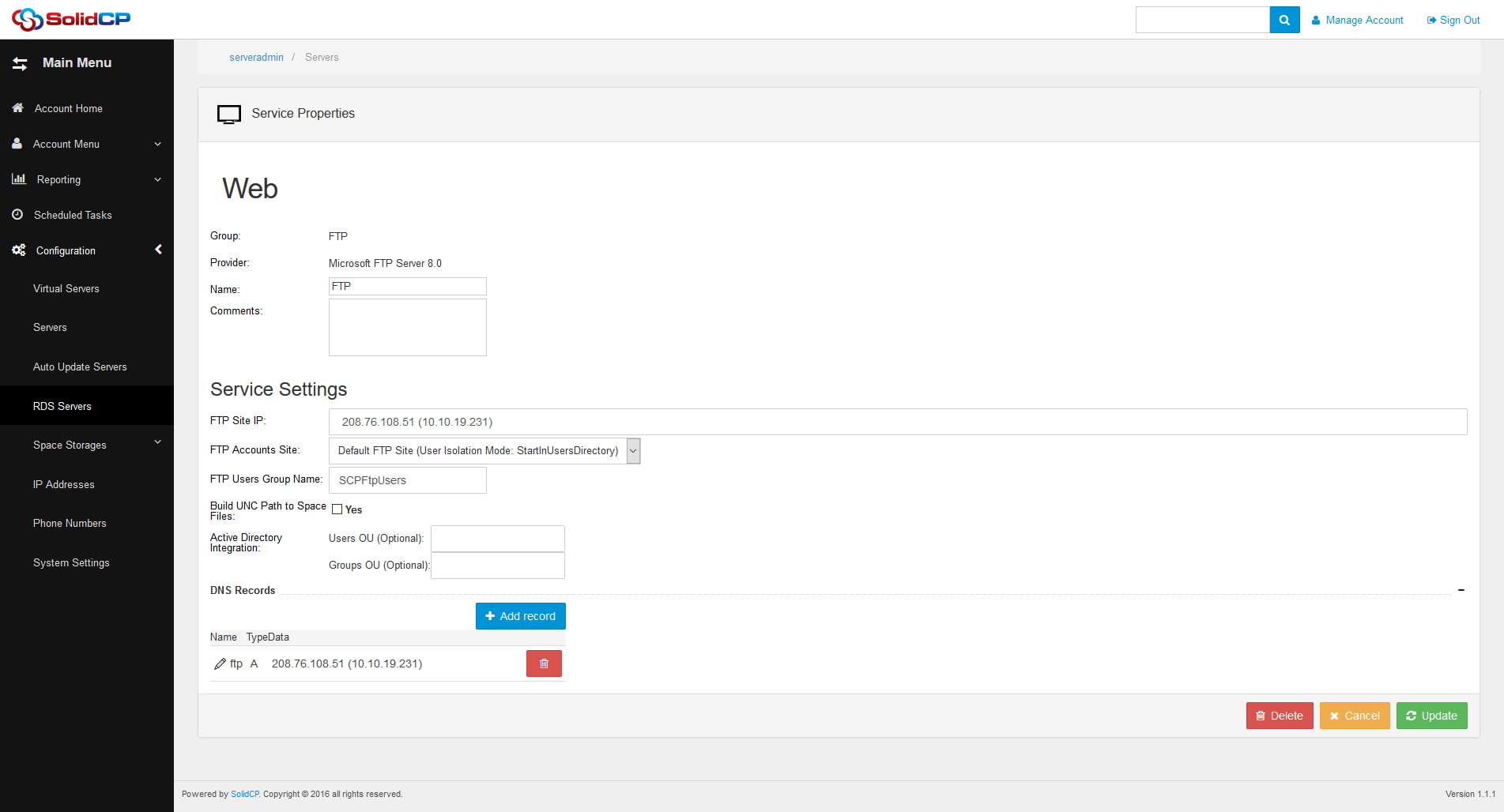 Sorry to bother you on this.
I am usually very accurate to these settings, I guess I was just excited to try out SolidCP 🙂
Hopefully this will help others as well as this can be easily missed!