Hello all,
I got this error after trying to install SolidCP 1.4.0. I was using manual installation guide for this installation. So before this error I was getting DB error that it cannot connect to it then I changed name in connectionString in web.config and in SolidCP.SchedulerService.exe.config files in enterprise server folder and I got this error: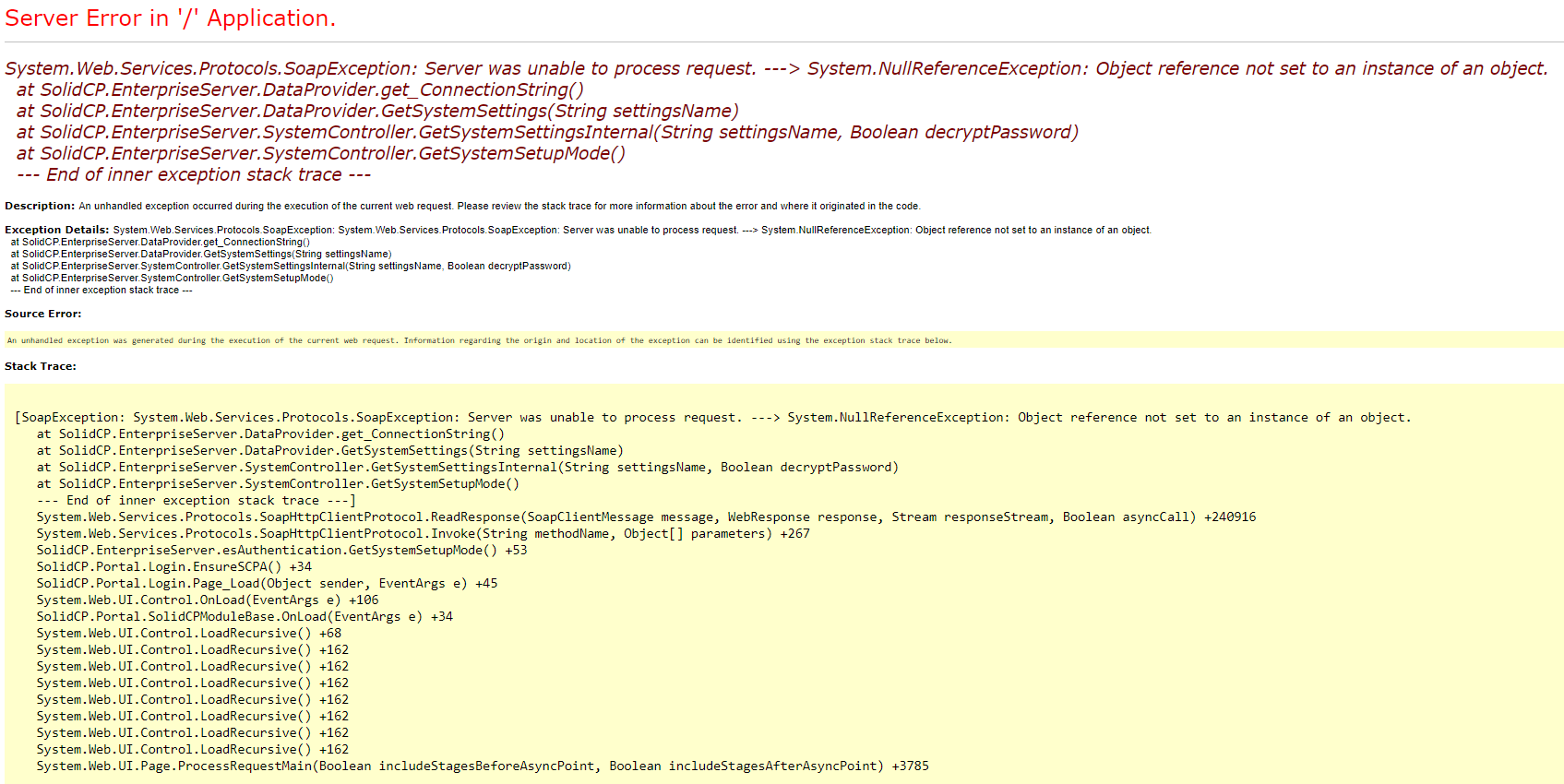 But if I change it back I get this error:


Can someone help me please ?
Sincerely,
Povka
Hello,
It looks like there is a database issue. I would double check your connection string to make sure it shows the correct instance of the database and the permissions have been given.
You should check the SolidCP Database to check the tables are created fine. Following this please provide a copy of your connection string without the password.
Thanks,
Trevor
Search questions
Question stats
Active

Views

953 times

Answers

1

answer