Setting up new domains for webmail
Hi Adam,
You can do that, setting * for hostname in the binding.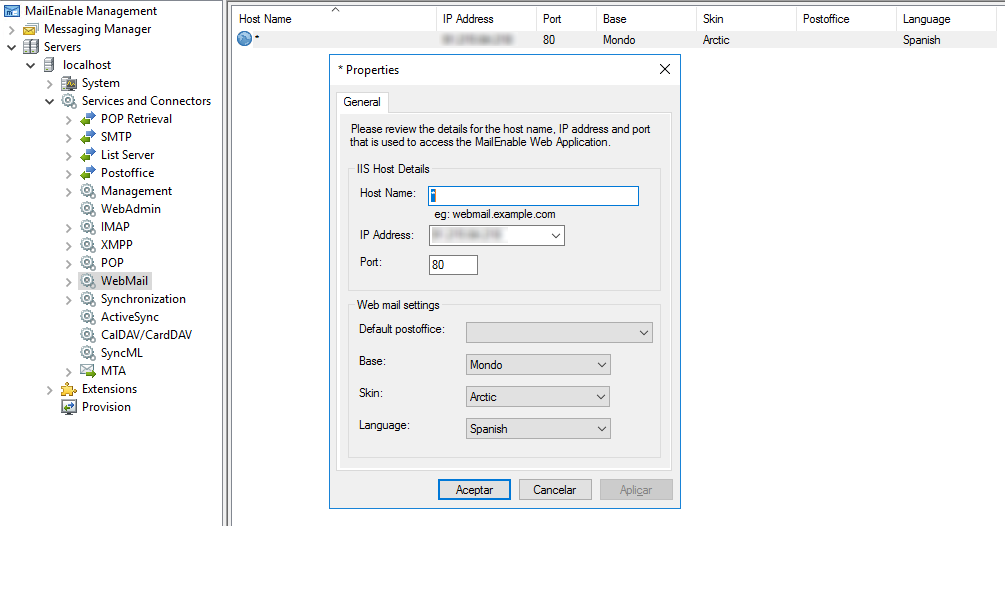 Best regards,
Rafa
Hi adam
i did what you said about * in binding
but there occurred a bad problem , all sub domain of my users domain like ftp.myuserdomain.com show webmail login too
i want just webmail. sub domain show mail login page
how i do this?
in plesk and mailenable , i experienced ,  for every domain, add a binding for webmail website in iis automatically
thanks
Hello,
SolidCP is currently not able to webmail for every website in a secure way due to SSL certificates. The best way currently would be to use a dedicated IP for webmail. and point this record at that IP.
Thanks,
Trevor Robinson