Hi Marco,
I have installed SharePoint 2016, but when I try to add a new site collection, I get this error:
Service item could not be created/updated 
You can not create or update service item because the required resource is not available in the current hosting space.
Don't know where to look further as I have added everything to the hosting plan.
Regards,
Hello,
Its hard to judge on the issue as its a little generic. Can you screenshot a copy of the users hosting space quota?
Kind Regards,
Trevor Robinson
Hi Trevor,
Apologies for the delay, I have been busy with some other stuff lately.. Attached please see the hosting space resources.. I must add that my database has been with me since 2010 through various upgrades from WSP to MSP and now SolidCP.
Regards,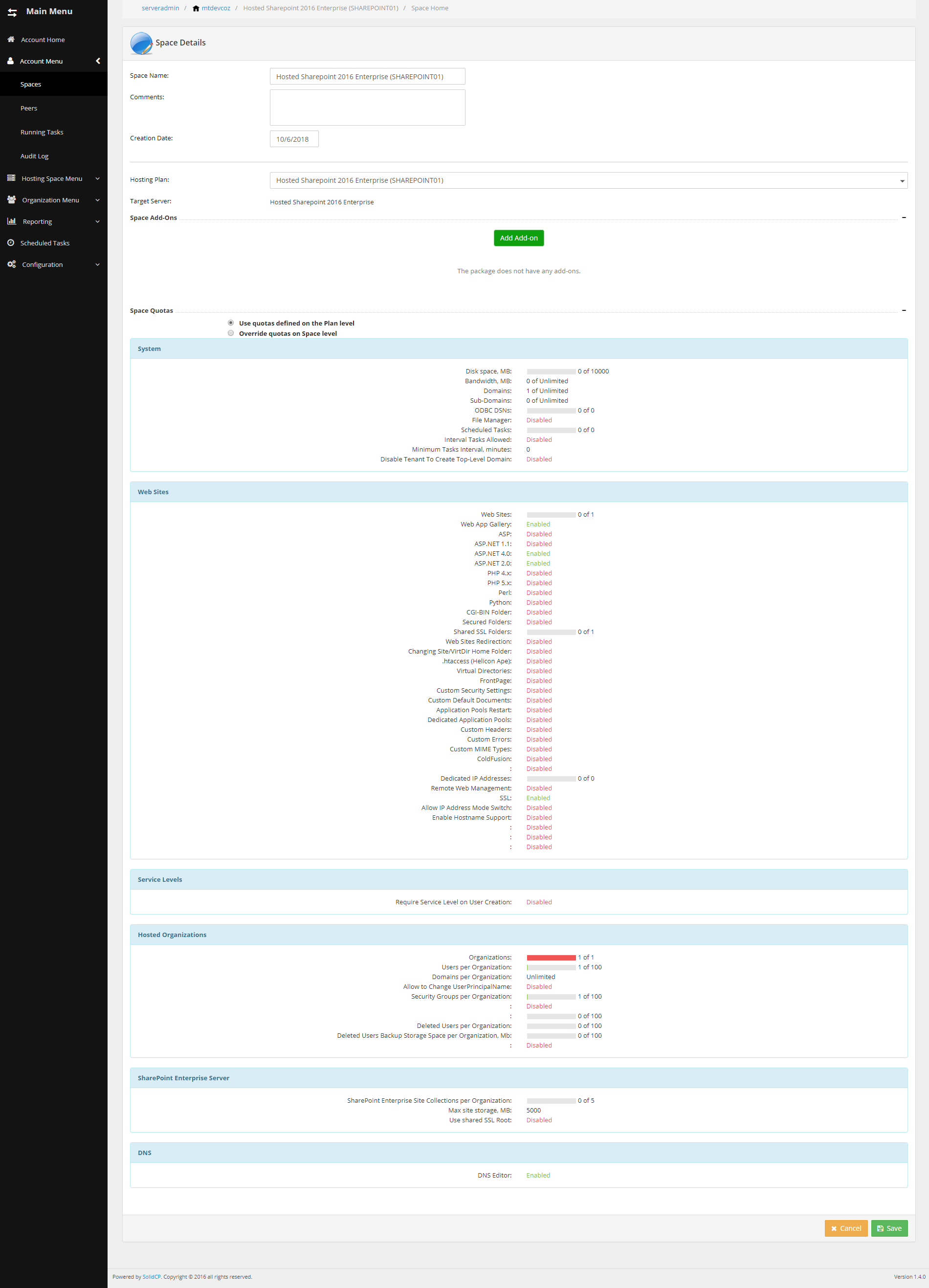 Search questions
Question stats
Active

Views

2177 times

Answers

2

answers