SQL Error on upgrade
Hello,
I have manually downloaded the files and checked and they all have update_db.sql inside setup folder updated today with the fix.
Can you make sure you remove the downloaded files first before trying again?
Thanks,
Trevor
Thanks i got it now and it worked perfectly. Really appreciate all your help.
New issue though, there are no options under MySQL8 in the Hosting Plan screen.
See attached screenshot.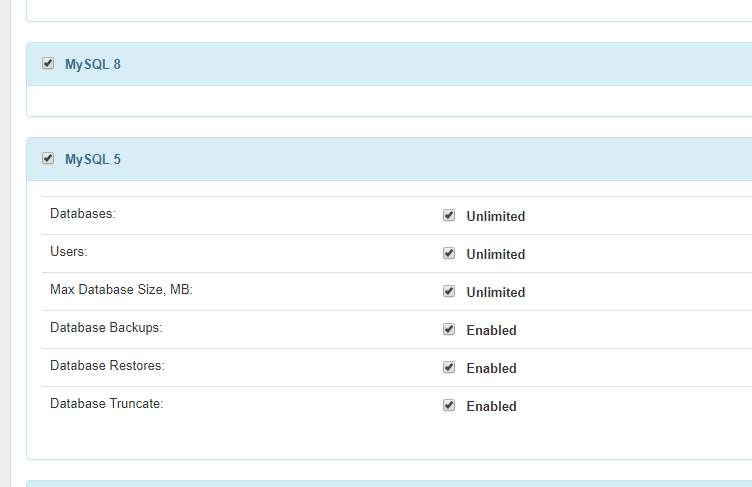 Hello,
I have just checked the code and there was some changes to fully support MySQL 8 in the next version of SolidCP. I would advise wait until 1.4.3 to be able to use this fully.
Kind Regards,
Trevor