We have 13 HyperV servers which we are replicating images from one server onto another in a chain this, is purely for disaster recovery situations, and this if configured manually works 100%, ie H1 vm1 replicates to h2, H2 vm1 replicates to h3, H3 vm1 replicates to h4, etc.  However in SolidCp you only have the option to enable replication or become a replica server.
Surely this can be enabled as it is in Hyperv manager, where replication is enabled, and it can also be selectable where we want to replicate a replica if enabled. To put a server in as a specific role of only receiving replicas is a waste of resources or a server sitting there doing nothing but receiving the replicas. Our servers are capable or running multiple vms, so to only allow us to set 50% as replica servers, and enable sending replicas on 50% only is a huge waste of resources.
Can it be enabled that if we want both roles enabled we can do this ?? HyperV Server Manager allows this surely SolidCp can too.
Hello,
If we was to make changes to allow for an server to be set as Enabled for replication and you set the path etc would you also want to set the server it replicates to?
I think without setting a replication server in the provider settings it could get a little complex.
Thanks,
Trevor Robinson
When we use the microsoft hyperv manager, if the server is configured, it defines the hyperv replica path where to store the replicas locally (right side of the pic), then if you select the vm and enable replica it asks you which server to use for the replica and it creates all the paths etc from the stored paths automatically. Here you see on the left you click the server you want to replicate, it asks the server name to use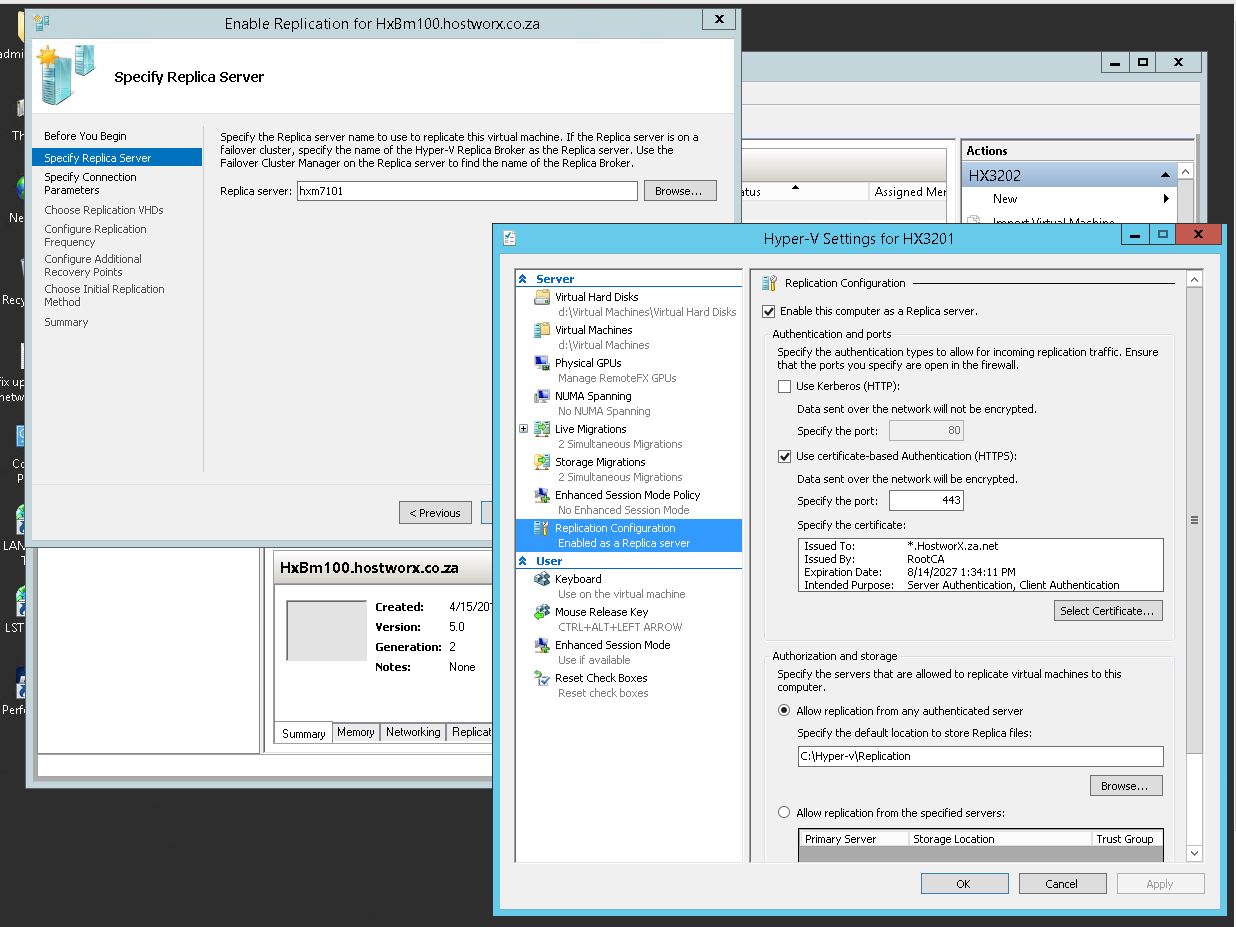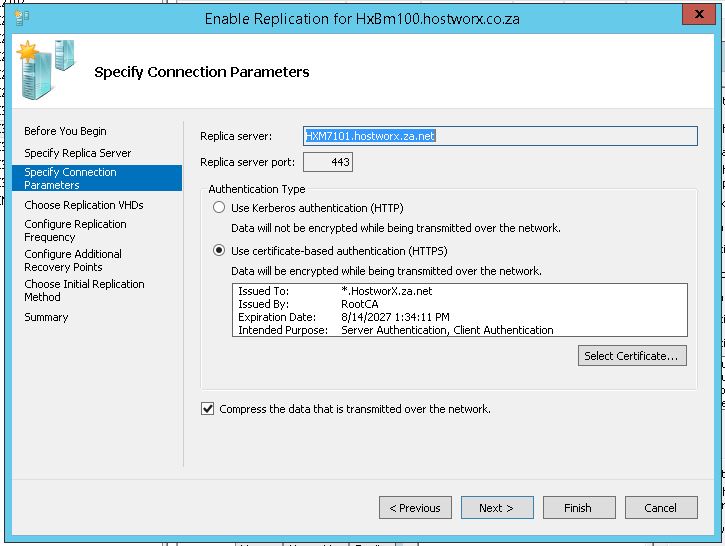 The rest is basically defaults that you can change, ie connection settings, drives to replicate, frequency, etc.
But in the solidcp, you can only tell it it is a replica server, or you want to replicate to another server you cant add both in at the same time..  if you enable to replicate it turns off the replication settings that were defined, so effectively all that needs to happen when you select to replicate is to make sure the code does'nt turn off the replica server info that is configured manually. If it can be done via hyperv manager surely solidcp should be able to do it.
All it needs to remember is to which server its replicating to. I suppose you can add the 2 parts as seperate entities, and just make sure they dont change the others settings, which they shouldnt because one is the hyperv server and the other is the vm settings.
Just to add on, to be honest, if the hyperv settings are set in hyperv manager, which means hyperv is configured for replication, you only would need to select a server and tell it to replicate to server x, maybe just have the options to select the time, and which drives, or even just select all. basically the replica folder is a fixed location, so you could take the existing servers info ie server name and create a sub directory on the destination server and say replicate there.
Search questions
Question stats
Active

Views

485 times

Answers

3

answers