Installer hangs
I am trying to install using the SolidCP installer. When it gets to where it creates a windows user, it hangs. I have tried on 2 different servers now running Windows Server 2019. Any idea what is causing it to freeze at this step?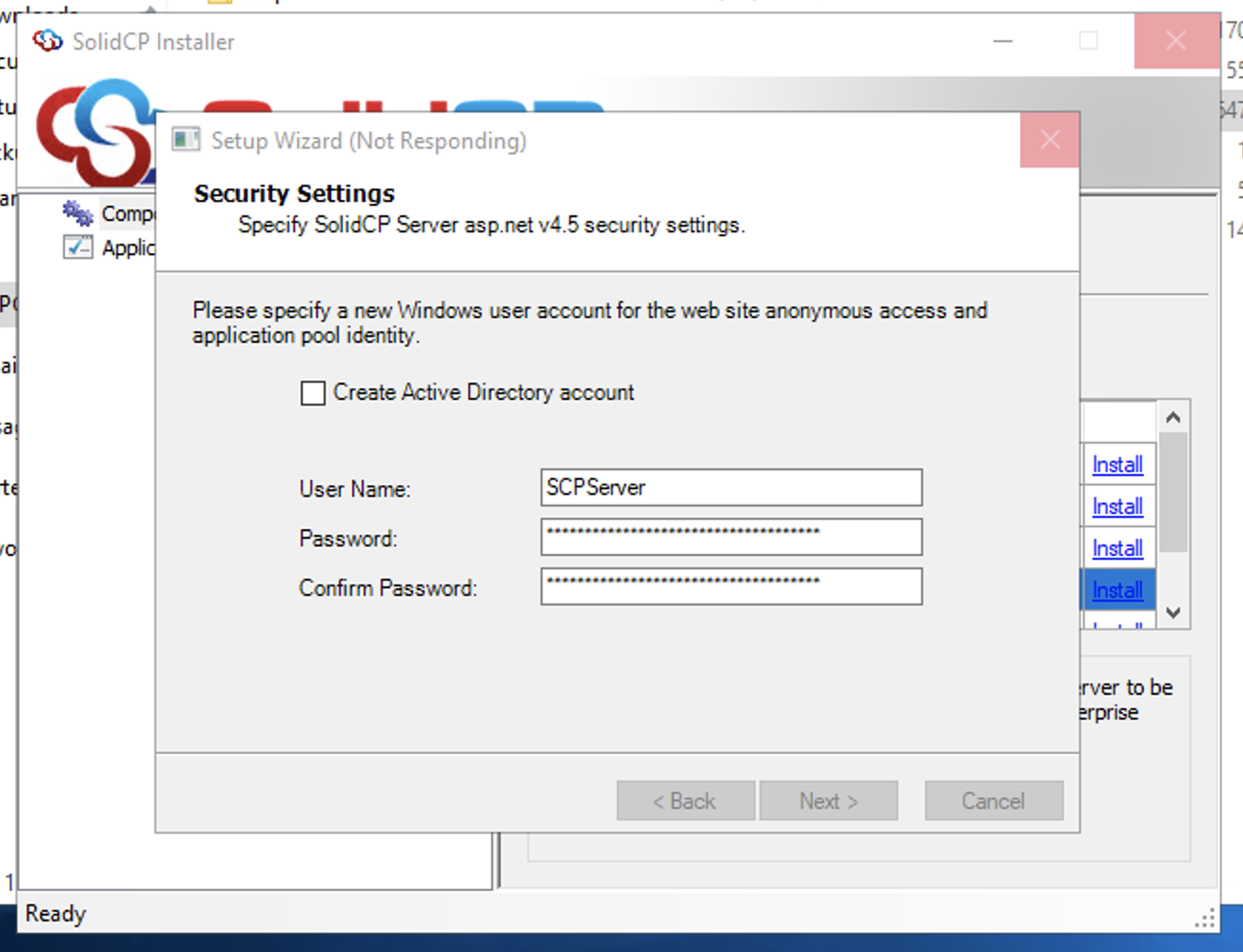 Hello,
We have not seen this but can you confirm you are using the latest version of SolidCP Installer? Please also try right click on the shortcut and select Run as Administrator.
Regards,
Trevor
Trevor, go ahead and delete this. Looks like somer servers went through right away while some others appeared to hang but I just let it sit there for a few minutes and then it eventually wen through.