Package suspension
Hi,
when a package or an account is suspended, SQL Server database is still accessible by the database user.  As far as I remember the user should be removed from the database roles or get deny permissions on login, but this is not happening. Has this been changed? I'm having the same issue on 1.4.6 and 1.4.8 version.
Regards
Hello,
I believe you are referring to what I mentioned here - https://solidcp.com/forum/question/issue-when-suspended-account-the-database-not-take-offline/.
When I suspend a package from SolidCP, it adds db_denydatareader and db_denydatawriter roles to database user.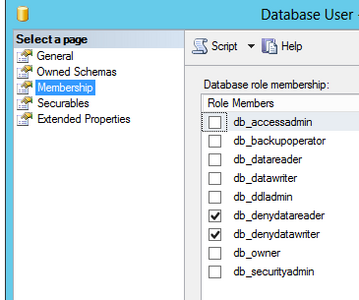 The problem is that it (randomly) fails and I don't get any error output.
Regards