SolidCP version 1.4.4 released
SolidCP version 1.4.4 stable has been released.
This comes with some nice new features such as Microsoft SQL 2019 (both installer aswell as Database provisioning within the portal), Renewed Lets Encrypt, Hyper-v vlan support, and more.
It ofcourse also comes with alot of fixes, to address issues, bugs, and problems found along the way.
One of the most notable would most likely be dsHeuristics fix for Hosted Organizations and Microsoft Exchange, after a Windows/Microsoft update some users might of gotten an error to create a hosted organization as reported by the community.
We have addressed this by only implementing the dsHeuristics if Object List mode is enabled in the environment.
For more information on the changes please check out our Changelog: https://solidcp.com/downloads/changelog/
Moving SolidCP to FuseCP
We will move the SolidCP project under our FuseCP company.
The main reasons for doing this is simply put alot of problems in the past (people registrating the trademark of SolidCP, registrating github accounts as SolidCP, and so forth in an effort to slow down the project or whipe it off the map…).
Back then we have discussed this for a long time if we should fight it all, or simply start fresh where everything is 100% arranged before releasing it to the public.
That name has become FuseCP.
The management, community, contributors will not change or be affected.
We will however move our source code under Github, contributor chat in gitter, and Contributor agreement more automated then it ever was before.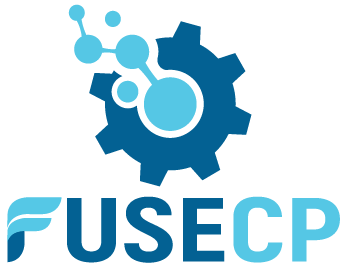 What are the plans for FuseCP?
There are ofcourse alot of plans for FuseCP.
The primary ones are quite simple: Moving our development platform into the open using Github, and have developers/contributor chat via Gitter (connected to github), where CLA signing will be automated with Github.
This way we hope to make things more easy for contributors (new and existing) to make quick contributions without having to wait long, or go through a whole process which is demotivating for everyone.
The Secondary, Our website and documentation: As you might have noticed, our existing website and documentation for the SolidCP project is pretty slim these days. With the new transformation of the FuseCP company we will be releasing a new website, with alot of focus on SolidCP documentation (setup / config but also admin and user guides).
We hope to help, and address existing and new SolidCP users concerns about the lack of documentation to the project and motivate more people to use SolidCP as a whole.
The Third, work in the background: Only a few people outside our contributors group are aware of our work in the background, but with the name change we are ready to announce it's development work aswell: For about a year now we have been working on a complete "new" panel, build in asp.net core, with security, modularity (plugins), and basically just a modern panel concept in mind.
We are about to wrap up with the basics of the framework, however there's still alot more to be done before it could ever get into the footsteps of SolidCP.
With asp.net core it is build to work on any platform (all server, portal, and backend modules including postgre, mysql, maria, mssql database backend) which we do believe is the future.
The Repo for this project is kept closed and on invite basis only at this stage, if your intrested in helping out on it's development please do not hesitate to contact us!.  
That was about it with the news, changes, and so forth.. enjoy the new 1.4.4 release, and please.. don't be scared when you see the new FuseCP logo / Website instead of SolidCP, We remain the same. 🙂